The Benefits of owning an Adjustable Bed
Adjustable Beds & Specialty Bedding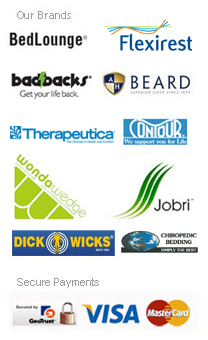 Visit our other online stores
previous
next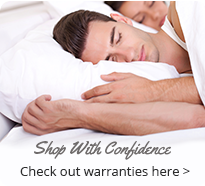 Testimonials
"…I have two bulging discs at the bottom of my spine" Read more >
"…I first came across Buckwheat pillows about ten years" Read more >
"It has been a pleasure being able to obtain good quality products" Read more >
Adjustable beds are popular today with all age groups, including young trendsetters and seniors alike. You can simply transform your bedroom into a personal sanctuary, (with an adjustable bed's infinite adjustable options and soothing massage) to find that idyllic comfort and support. An adjustable bed provides a place for you to watch TV, read the paper, catch up on emails, story time with the children, meditate, simply relax or get a good night's sleep.
Many health professionals today recommend adjustable beds, to improve your general health and well-being, and help alleviate the pain associated with a number of medical conditions.
It's worth the investment in:
Better health & healing
Pressure point relief
Zero pressure on your back when reclined in a zero-gravity position
Customised, individual comfort and support
De-stressing and relaxing in the serenity of your own home
And may relieve the symptoms of many health conditions, such as:
Acid Reflux and night-time heartburn
Arthritic & rheumatic pain
Asthma and other breathing difficulties
Back and joint pain
Circulation problems
Degenerative Spondylolisthesis
Edema or swelling of the legs
Fluid retention
Injury & surgery recovery
Insomnia
Lack of mobility
Neck and shoulder tension
Night cramps
Osteoarthritis
Restless legs & swollen ankles
Sciatica
Spinal Stenosis
Stress and anxiety
There's no time like the present to investment in improving your lifestyle and well-being.