Adjustable Beds & Specialty Bedding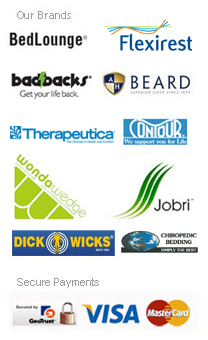 Visit our other online stores
previous
next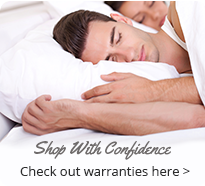 Testimonials
"…I have two bulging discs at the bottom of my spine" Read more >
"…I first came across Buckwheat pillows about ten years" Read more >
"It has been a pleasure being able to obtain good quality products" Read more >
With the ongoing expansion of Bad Backs online store - badbacks.com.au (where we offer a number of products in multiple shopping categories), this particular website provides a more specialized focus on bedding: including adjustable beds, mattresses, pillows and wedges.
A perfect night's sleep is something we can all appreciate. With this in mind there's much to read about to help you make an informed decision that's right for you. Or if you're ready to make a purchase, you're just a click away from the 'buy now' button.
The BetterRest Adjustable Bed is the latest addition to our bedding range. After many months of research overseas, we can now offer you the very latest in Germany technology and at remarkable value. And certainly worth a visit to our stores to test, together with our recommend latex and visco elastic (memory foam) mattresses.
Our R&D team are continually developing and sourcing the latest in ergonomic design and technology, so its worth revisiting the site from time to time to see 'what's new'.
The 'More Information' links at the bottom of Bad Backs Adjustable Beds specialty online store are there to assist our visitors with queries regarding security, delivery & shipping information, returns policy, pricing, payment options, tracking your order or visiting other Bad Backs specialty online stores.
Also, we welcome your enquiries via email, or our Freecall 1800-615-666 sales support line, or visit one of the Bad Backs retail stores - click here for locations. Our ultimate goal is to help you relax in comfort and get a good night's sleep !!